Visual Arts Exhibition – 31 March 2023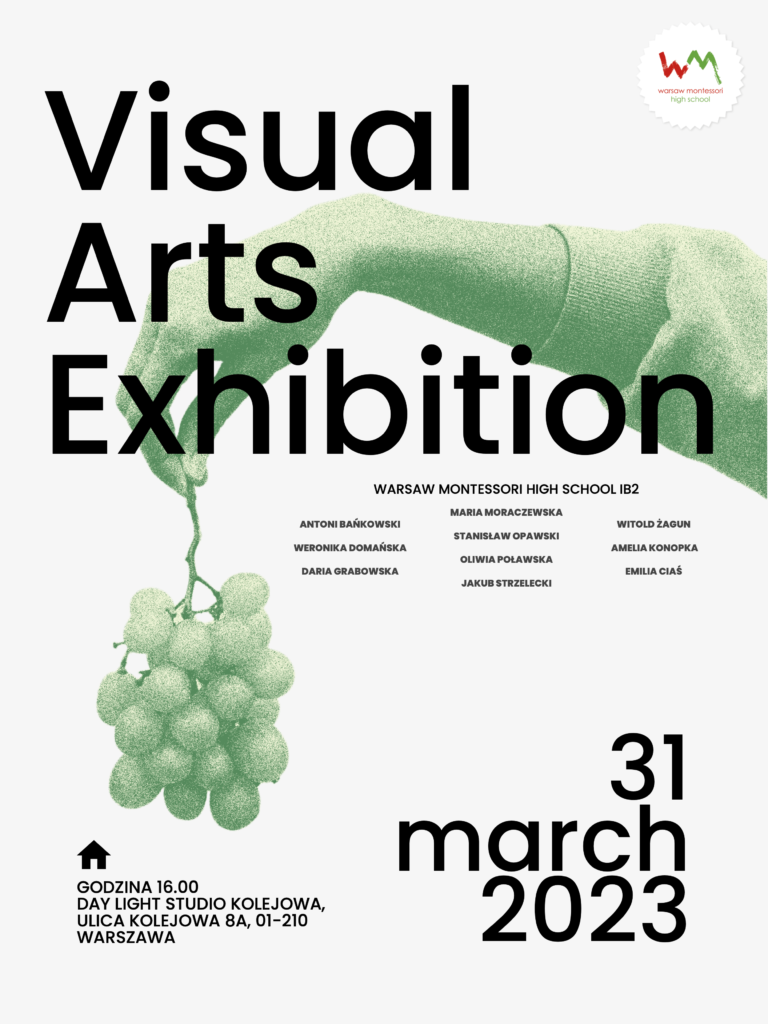 Warsaw Montessori High School – Visual Arts Finał Exhibition.
Visual Arts exhibition by students of Warsaw Montessori High School in the historic interiors of the railroad buildings in Warsaw's Wola district.
The exhibition features works created by ten final year students of WMHS. Each of the installations is devoted to a different subject and uses a different form of artistic expression. The techniques and styles chosen by the authors emphasize the ideas conveyed in their artwork.
The visual message is supplemented by texts which accompany the installations and play an essential role in experiencing fully the works on view.